Открытки тем, кого это касается.
Личный проект.

Postcards to whom it may concern.
Personal project.
2018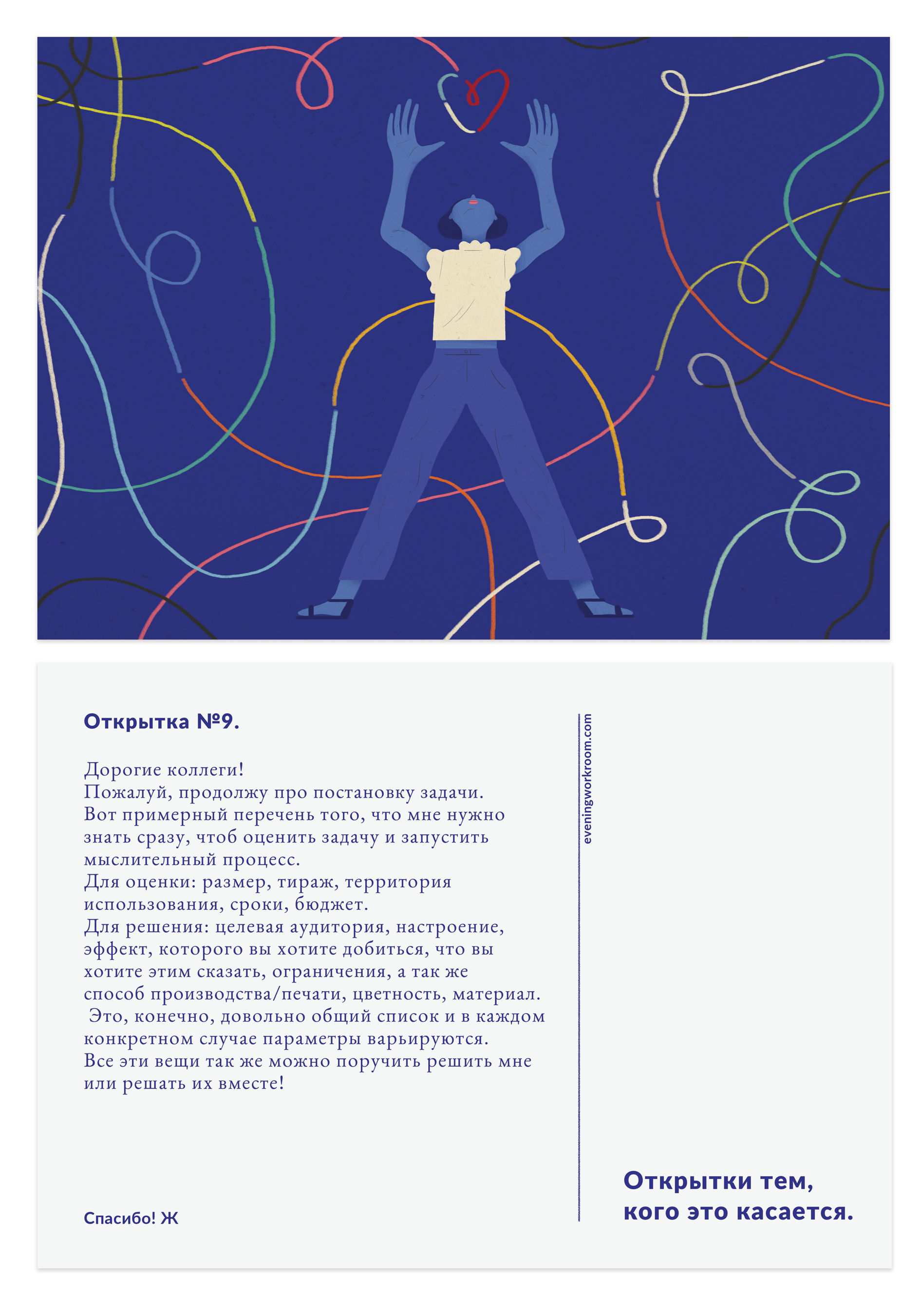 * Postcard №1, where I ask the receiver to re-consider deadlines, because there's more to life than work.
Here in Moscow a common phrase during the briefing is something along the lines of 'the deadline was yesterday
as usual'. I'm urging the receiver to plan and commission in advance, because good ideas and images take time.



* Postcard №2, where I urge the receiver to do their research on the artist they are commissioning making sure they fit their project. I'm also pointing out that a successful relationship can only be based on mutual trust. They can trust my expertise, and I'd like to trust their competence. However, this is not always the case due to incorrect and unprofessional communication.



* Postcard №3, where I write about the importance of clarity and transparency in communication. I ask the receiver to pay attention to writing briefs and giving feedback as it directly affects the results of work produced and the overall working experience for both parties.



*Postcard №4, where I point out that quality of visual communication has a direct effect on how successful the company is. The value of this impact needs to be understood by both the clients and the artists. Basically, in Russia illustrative work is worth pennies, and I'd like this to change.



*Postcard №5, where I raise the question of how soon a freelancer should be paid for work. In Russia one often has to wait until the end of the month, or next month, or a few months to get paid. I believe that a freelancer should be paid upon handing the work over, as soon as possible.



*Postcard №6, where I ask the receiver to take a break from time to time and not push for a reply outside agreed working hours. Because, like I said, theres much more to life than work.



*Postcard №7, where I ponder upon a common contract preference to purchase full copyright for very little money. However, I'd like the receiver to acknowledge that this is not a good practice and as an author I'd like to stay in control of my artwork throughout, and am happy to licence artwork for a limited period of time/territory etc which should be written out in a contract.
The postcard depicts me on a holiday not worrying about where my artwork is being used without me knowing.



*Postcard №8, where I write about the digital correspondence etiquette asking the receiver not to disappear for ages and then re-appear with urgent requests. I try to reply to emails or messages within a day, even if I don't have the required info or don't have a chance to look at the message thoroughly. It makes everyone's lives easier. I don't like waiting myself and prefer not to make anyone wait either.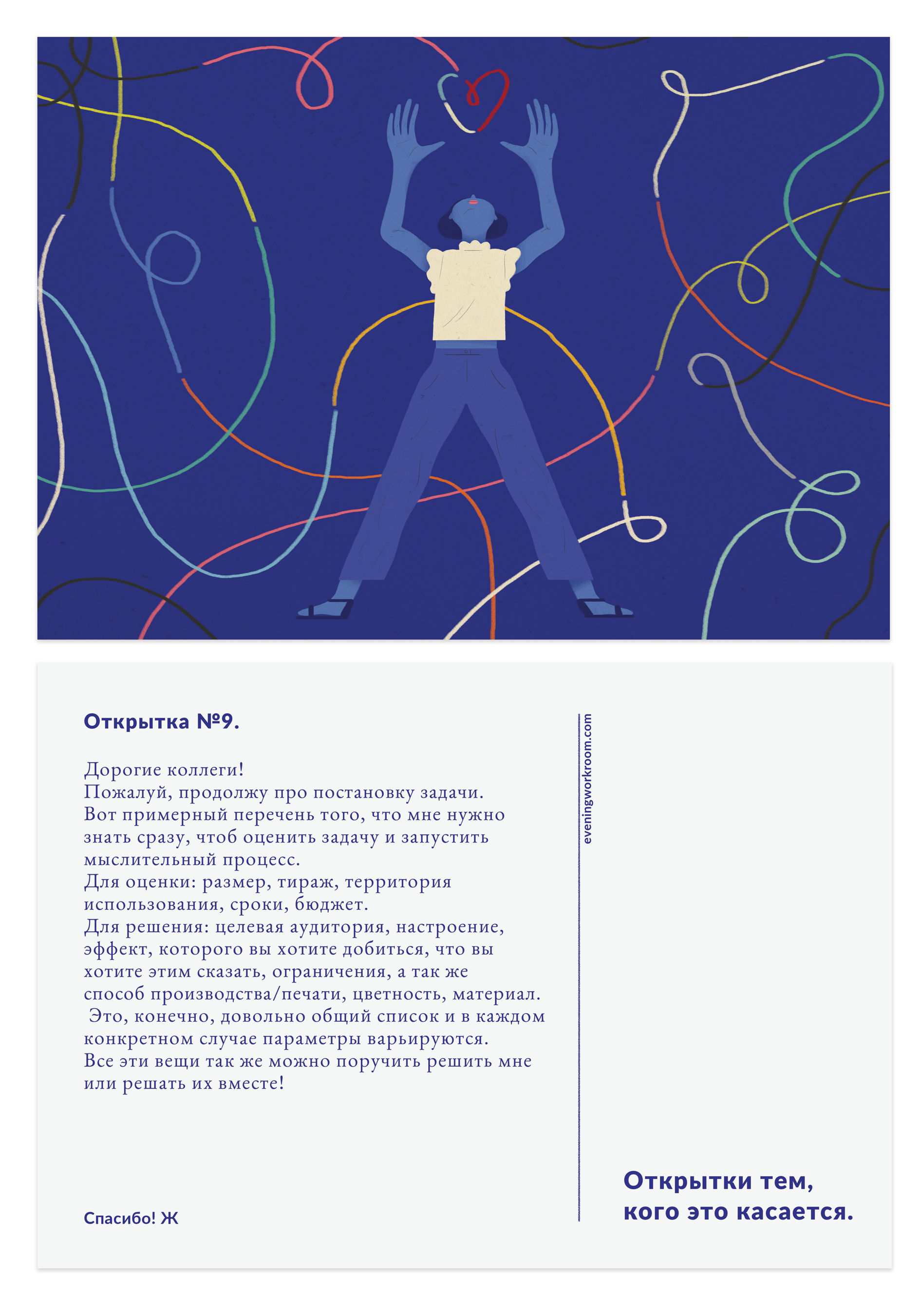 *Postcard №9 is practical — I write about the initial information required for a brief, to be able to estimate price and time required and start thinking on the solution.



Postcard №10, the last one, where I urge the receiver to appreciate the artist's individual approach and to take responsibility for expanding it and making it even better.