Over 350 lessons across 7 subjects: biology, physics, chemistry, geography, literature, sociology and history.
Over 10000 content illustrations across all courses: icons, infographics, interactive experiments, maps, animations, characters, narratives and comics.

Design and illustration team
Art direction of illustration: Evgenia Barinova
Head of Design: Polina Filippova
Design direction: Alexey Sebyakin
Logotype lettering: tbc

Illustration teams:
Biology – Maria Varazi (lead), Ekaterina Tagirova, Alexey Grabilin
Physics – Ekaterina Lyashko, Lev Polyakov
Chemistry – Lev Polyakov
Geography – Alexandra Khalbaeva (lead), Alexandra Dokukina, Elena Novoselova
Literature – Dasha Chukrova, Anna Kirsanova, Ekaterina Lyashko, Irina Kravtsova, Diana Hoang, Manya Kulak, Alexandra Khalbaeva, Dinara Galieva
Sociology – Diana Hoang, Manya Kulak, Irina Kravtsova
History – Alexey Grabilin (lead on world history), Diana Hoang (lead on the history of Russia), Irina Kravtsova, Dmitry Zubenko

Animators:
Anastasia Khasanshina, Philip Dobuzhinskiy

Digital interactive courses consist of a number of lessons covering the majority of themes from the school program. Each course is built in tight collaboration between learning designers, the UI design team, illustration, and the editorial team. We wanted to ensure that the work is truly collaborative, allowing each area of expertise to influence another to produce unique solutions.

My job as an art director was not only to navigate visual solutions but also to promote the function of illustration and an illustrator in an educational product. Here, illustration is never just an image to fill the space; it's always functional – it's the knowledge itself. An illustrator is never just hands; they carry a conceptually different vision of knowledge and how knowledge can be visualized.

The conceptual approaches had to be different for natural sciences and humanities. Humanities required a more narrative approach to learning – a consistent storyline, characters, narrative illustration, and comics. Illustration for natural sciences was more about clear infographics that help understand processes invisible to the human eye.

One of the key production limitations that we had to work within was the timeframe for each lesson that was fixed on 4 days per lesson – this lead to particular visual solutions and limitations that were estableshed to achieve consistency in production timings.

I also chose to allow leading illustrators to work out their own preferable visual languages within their subjects to ensure a greater personal involvement and connection to the subject. The production of each subject laster between 1 and 2 years so a more perosnal approach to work really helped sustain quality of work and personal interest.
Biology

60 lessons across 3 levels
over 1500 illustrations

Leading illustrator: Maria Varazi
Illustration team: Ekaterina Tagirova, Alexey Grabilin
Animator: Anastasia Khasanshina, Philip Dobuzhinskiy



Biology course was the first ones that my team started to work with.
Our primary concerns were – how do we stay true to our ideas on beatifully designed images but also communicate reality rather than fiction? How do we ensure the students perceive visual information as quickly as possible and don't get distracted?
Through working with content illustration for biology the general apporach to illustration emerged – we introduced a consistent outline, palette and approaches to perspective to ensure maximum legibility and clarity, but also really focusing on the design of the forms to craft an overall pleasant experience of interacting with the images.
Infographics, especially when animated, really helped us communicate micro-processes invisible to the human eye.

Masha's careful and loving approach to colour and the design of shapes really makes the illustrations stand out. She brought in symmetry to balance out more complex images. Katya introduced isometric approach that help communicate structures and processes.

---
Physics

35 lessons across 3 levels
over 700 illustrations

Leading illustrator: Ekaterina Lyashko
Illustration team: Lev Polyakov, Antonina Barinova


Physics was the second subject that we worked on and the illustration style emerged from the rules fixed on biology but with more stress on objects, processes and characters.
Katya introduced black shadow as an accent tool to help bind the illustrations with typography and make them visually stand out. The palette emerged from the UI concept.
A constant issue with content for Physics was lack of good quality photography to represent objects or processes (this wasn't the case with biology), so a lot of them had to be drawn and animated, which was a challange as well as an opportunity.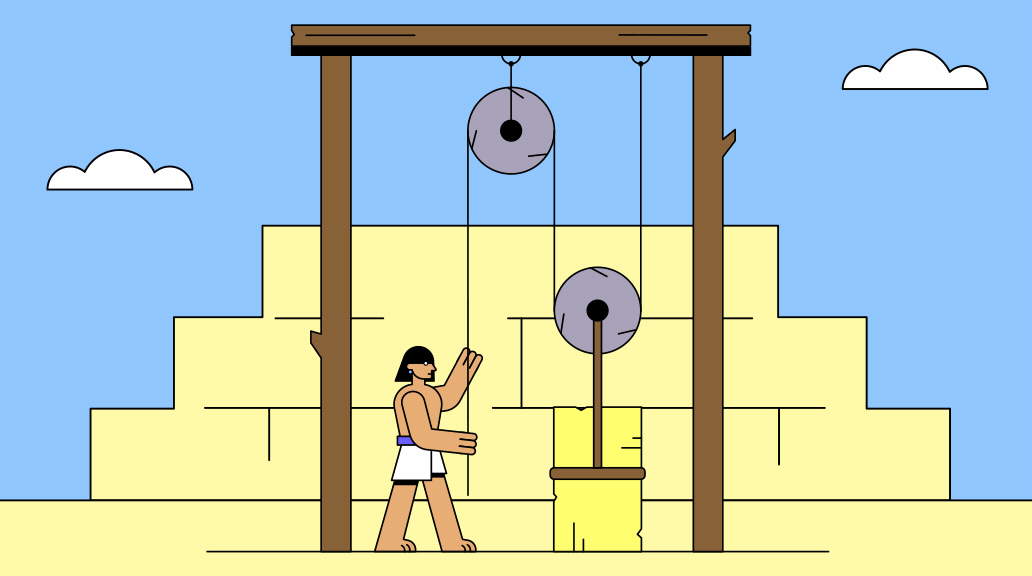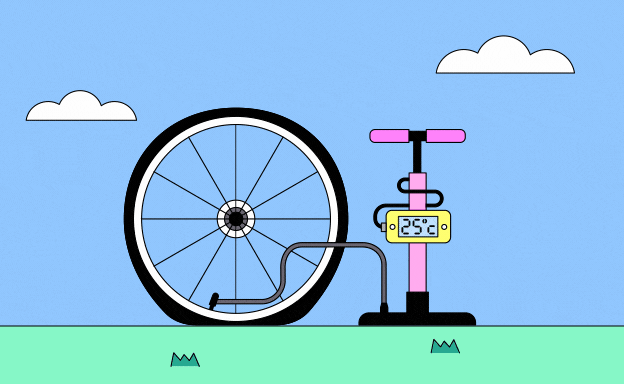 ---
Geography

70 lessons across 3 levels
over 1500 illustrations

Leading illustrator: Alexandra Khalbaeva
Illustration team: Alexandra Dokukina, Elena Novoselova



Geography course had to break out from the limitations of scientific illustrations that we set with biology and physics. We weren't dealing with schematic representation anymore, we were dealing with a much wider variety of subjects such as air and temperature, water and soil, vulcanic magma and ice. These items required a different approach, something less formal, braking away from the constraints of a black line.
Alexandra developed a unique approach using gradients and coloured outlines where necessary, slowly moving into a much more painterly, sensuous approach.
There were maps and inforaphics that still used a more formal line-focused approach. However, a spectrum of approaches to line, colour and shape has been inroduced, this allowed for a lot more flexibility and a greater sense of reality, which helps relate the illustrative information to the real world.
---
Promo visuals for BHSAD Intensives
Commission by British Higher School of Art and Design
December 2020


Sensory therapy on Zoom for She.expert online mag